merry christmas
Christmas Party at The Mesken
merry christmas
Festive Set Menu at The Mesken
Feeling Christmassy? We all are!! Immerse yourself in jingling some bells and sparkling all the way because there really is something for everyone at these Christmas Party!
We are delighted to announce our upcoming special Christmas party, designed to make this festive season truly memorable. We have arranged a captivating evening of entertainment, featuring the talents of DJ and Singer Jude Elliot, as well as a mesmerizing belly dance performance that promises to add an extra layer of enchantment to the celebration!
Let's create great memories together and experience an unforgettable days! Book your table and enjoy our;
3 Course Festive Set Menu £42.90 pp
*À la carte menu available for under 7 people.
*DJ & Live Music + Belly Dancer Show
Don't forget that there are limited slots available for each day. Book in advance to secure your spot before it's too late!
special
Christmas party menu
3 Course
14th of December, Thursday
COLD STARTER – FOR 2
Humus, Tarama, Cacik, Stuffed Vine Leaves, Baba Ganush, Mesken's Aubergine
HOT PLATTER – FOR 2
Sigara Boregi, Calamari, Halloumi, Falafel & Humus, Spicy Beef Sausage, Mitite Kofte
Roast Turkey
Sliced roasted Turkey breast, potato, carrot, parsnip, green peas, Yorkshire pudding and Gravy.
Chicken Shish
Marinated cubes of chicken grilled on a skewer. Served with salad & rice.
Lamb Shish
Marinated tender cubes of lamb, skewered and charcoal grilled to your taste and pepper. Served with salad & rice.
Mixed Shish
Marinated cubes of chicken and tender lamb grilled on a skewer. Served with salad & rice.
Adana Kofte
Char-grilled lean tender minced lamb skewers. Served with rice & salad.
Lamb or Chicken Sarma Beyti
Spicy lamb kofte or chicken in lavash bread, then toasted. served with hand-cut chips and yoghurt deeps and salad.
Veli Nazik
Charcoal grilled eggplant with garlic and yoghurt dressing topped with chopped chicken shish and seasoned sweet peppers. Served with salad & rice.
LAMB RIBs
Char-grilled tender lamb ribs.
Chicken Casserole
Tender chicken pieces, mushrooms, peppers, tomatoes & onions topped with chef's special tomato sauce. Served with rice.
House Special Lamb
Slow braised lamb with celery, shallot onion and red wine and herbs served with rice & salad.
Mixed Fish Kebab
Marinated cubes of salmon, king prawns, monk fish skewed & char-grilled. Served with rice & salad.
Whole Sea Bass
Marinated and char-grilled filleted sea bass, served on a bed of creamy new potatoes and salad.
CHICKEN WINGS
Marinated char-grilled chicken wings.
Roast Med Veg & Halloumi
Oven-roasted aubergine, mix pepper, courget, red onion, cherry tomato with rosemary garlic and balsamic vinegar and grilled halloumi on the top.
Vegetarian Kebab
Grilled mixed vegetables with house special sauce.
BAKLAVA
SUTLAC
CRÈME BRÛLÉE
CHRISTMAS PUDDING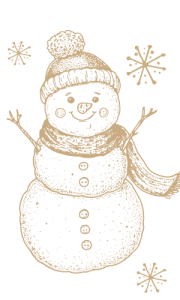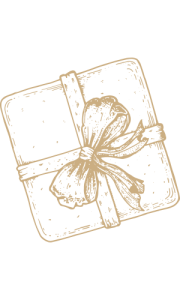 merry christmas
BOOK A TABLE